Last Updated on November 23, 2022
You want to find a cargo carrier for your Mitsubishi Eclipse Cross (2018, 2019, 2020, 2022), and you don't know where to start and what to compare and think about before getting one. We are here to assist you in learning and finding a suitable roof-mounted cargo carrier for your Mitsubishi Eclipse Cross.
Your Mitsubishi Eclipse Cross is a compact SUV with 23.4 cubic feet of trunk space for loading belongings, and you can fold the back seats down to generate additional trunk space to gain a total of 50.2 cubic feet of room for transporting items between locations. However, it is not enough when you want to bring more friends to a road trip or a camping event; therefore, you may need to consider using roof-mounted cargo carriers to create more space for loading accessories that you need out there in the woods or on the roads.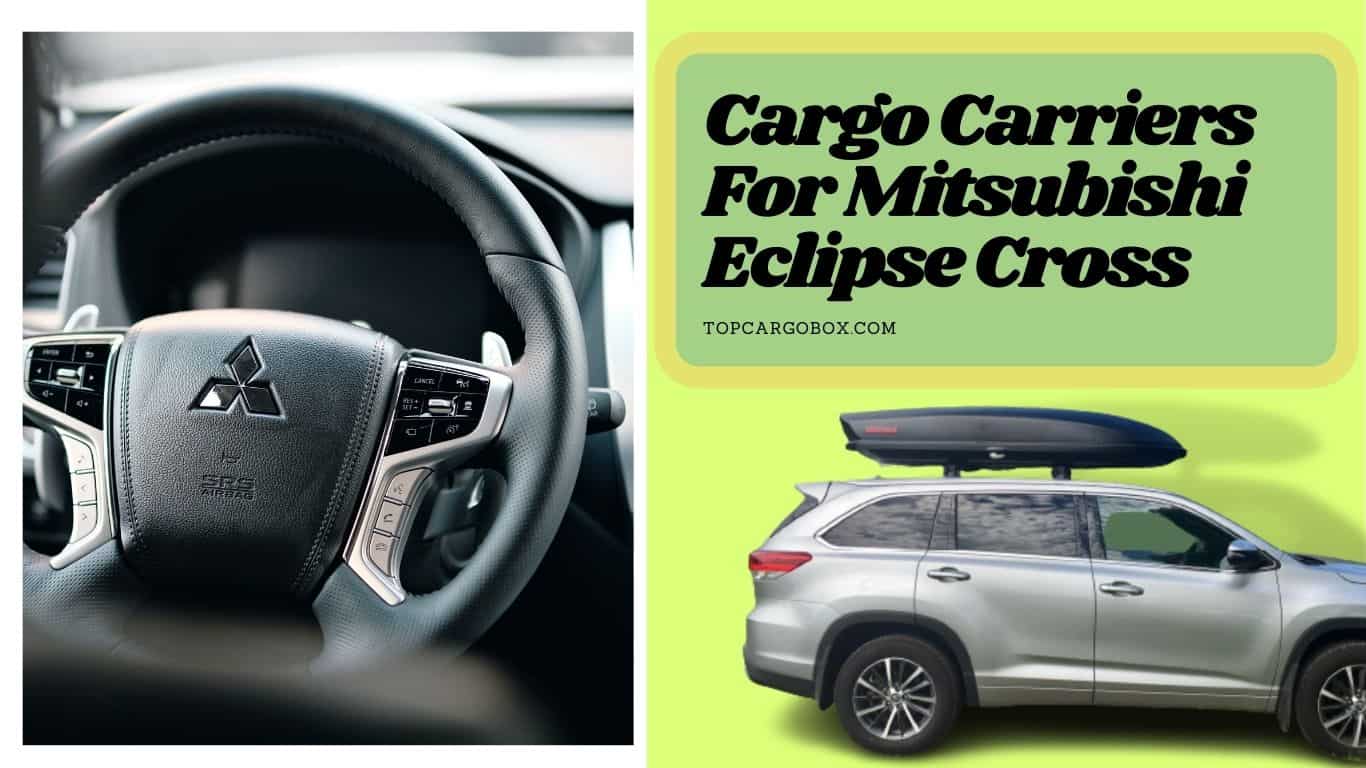 Quick-Pick List Of 5 Cargo Carriers For Mitsubishi Eclipse Cross
---
---
---
---
---
If you decide to use a cargo carrier on top of your Mitsubishi Eclipse Cross, you must know the vehicle's roof loading limit and follow the limit to pack items in the cargo carriers. You can put a total of 100 kg of belongings on your Mitsubishi Eclipse Cross's roof, and the weight limit includes everything on the car roof. (Find Official Manual)
Don't overload the car roof because it is super dangerous to lives. You can refer to two articles to check the consequences of overloading the car roof and find out what to pay attention to if you must overload the cargo carriers for some reason.
Except for using roof-mounted luggage carriers, you can also use hitch-mounted car accessories to tow things on the roads for transportation. Your Mitsubishi Eclipse Cross' towing limit is 1500 lbs in total, and you can use hitch-mounted carriers like hitch cargo boxes, hitch baskets, and a trailer to take luggage on the roads for vacations. We recommend hitch cargo boxes for your consideration because of their easy accessibility, premium features, and hassle-free installation.
You have many other options on the market to create a cargo management system for your Mitsubishi Eclipse Cross, and you can use cargo boxes, baskets, bags, and other gear racks to carry almost everything on the roof of your SUV.
---
What is a car rooftop cargo box?
A car rooftop cargo box is a hard-shell box that can be mounted on top of a vehicle to stow things and protect items against extreme weather conditions and unexpected incidents. Most roof boxes are universally fit all roof racks (crossbars), and double-checking is needed when it comes to compatibility with specific cars. You can ask the manufacturer to find out if it has potential compatibility issues when picking a compatible cargo box for your Mitsubishi Eclipse Cross.
---
Do you need a roof rack for using cargo carriers?
If your Mitsubishi Eclipse Cross's roof is bare, you cannot use cargo boxes, baskets, or other gear carriers that have mounting hardware; however, you can use cargo bags instead without a pair of roof racks. You use straps or belts to tighten a cargo bag on the door frame. Consequently, you have to get roof racks before thinking about using roof-mounted cargo carriers, except cargo bags.
Where to find roof racks for Mitsubishi Eclipse Cross?
A list of universal roof racks for all vehicles (include your Mitsubishi Eclipse Cross)
We recommend you contact your local Mitsubishi dealer to order roof racks or find one on Amazon or Ebay. Roof racks are the most vital part of a cargo management system, so you don't use cheap ones. You can choose those light, sturdy, aerodynamic, and durable crossbars to be the base for holding the entire cargo system on your Mitsubishi.
---
Best Cargo Baskets For Mitsubishi Eclipse Cross
What is a cargo basket? A cargo basket is a roof-mounted framework or platform that can carry almost everything, but rooftop baskets are not waterproof; besides, you need a set of cargo nets to tighten belongings down to the basket for stabilization. Most outdoor enthusiasts use a cargo basket as roof racks at the bottom, and they mount a narrow cargo box on one side of the basket to create an advanced waterproof and multi-functional cargo system. We have a list of 10 cargo baskets in an article with their features, pros, cons, dimensions, and more detail.
---
General Look at the Mitsubishi Eclipse Cross
Your Mitsubishi has 152 horsepower to haul up to 100 kg items on its roof and tow 1500 lbs at the back. It is a powerful vehicle that you can use for multiple purposes.
The Mitsubishi Eclipse Cross can serve you for 169000 – 191000 miles, and it requires a maintenance fee on average of $515 annually.
Using cargo carriers won't change anything for your Mitsubishi, but roof-mounted racks may cause waste on gas consumption (ignorable) and produce wind noise or whistling sound.
---
Detail of 6 Cargo Boxes for Your Consideration
6 More Cargo Boxes For Mitsubishi Eclipse Cross
You can use the button below to check on 6 more best cargo boxes for a final decision, and you can learn and compare for knowledge building about choosing and using cargo boxes.
---
In Conclusion
In this article, you can find car rooftop luggage carriers for Mitsubishi Eclipse Cross (2018, 2019, 2020, 2022) and learn what to keep in mind when using roof-mounted cargo management on top of your car.
You can use our site to build a knowledge base for better enjoyment of using cargo carriers for your outdoor events like skiing seasons, road trips, camping events, traveling, outdoor training, hiking vacations, climbing, kayaking, and more.
We suggest you read articles about:
After reading these articles, you can become more confident about using and choosing cargo carriers for your Mitsubishi Eclipse Cross.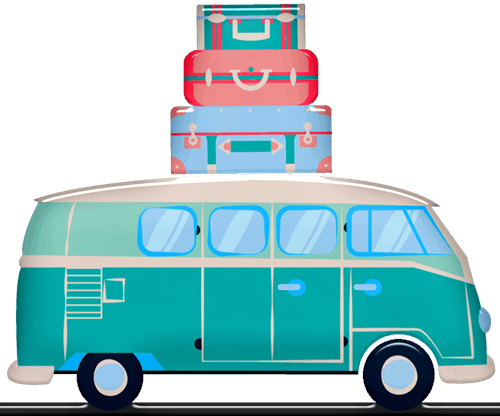 Our team is creating outdoor-gear relevant articles with passion. If our articles can help you to find the correct solutions for your questions, we will be happy about that. In the content creation process, we usually collect accurate and useful information online or offline to compile our content in an organized way. Consequently, we can guarantee that you can discover some expected answers to your questions. We appreciate your time on our site.
We are reader-supported. We get commissions for purchases made through links in this post, As an Amazon Associate we earn from qualifying purchases.