Last Updated on November 28, 2022
Do you know what a rooftop cargo carrier is? Rooftop means these containers will be attached to the car roofs with mounting hardware, and cargo carrier means these devices can hold items in place for transportation. Consequently, people can utilize these rooftop cargo carriers to haul things on top of their vehicles for different outdoor adventures like skiing, fishing, golfing, camping, training, and more.
After adding extra loading space on the roof of your cars, you can free up the cabin space for passengers and road-needed essentials. However, how to choose the best rooftop cargo carrier? It is a frequently asked question by most outdoor enthusiasts.
What is the best rooftop cargo carrier?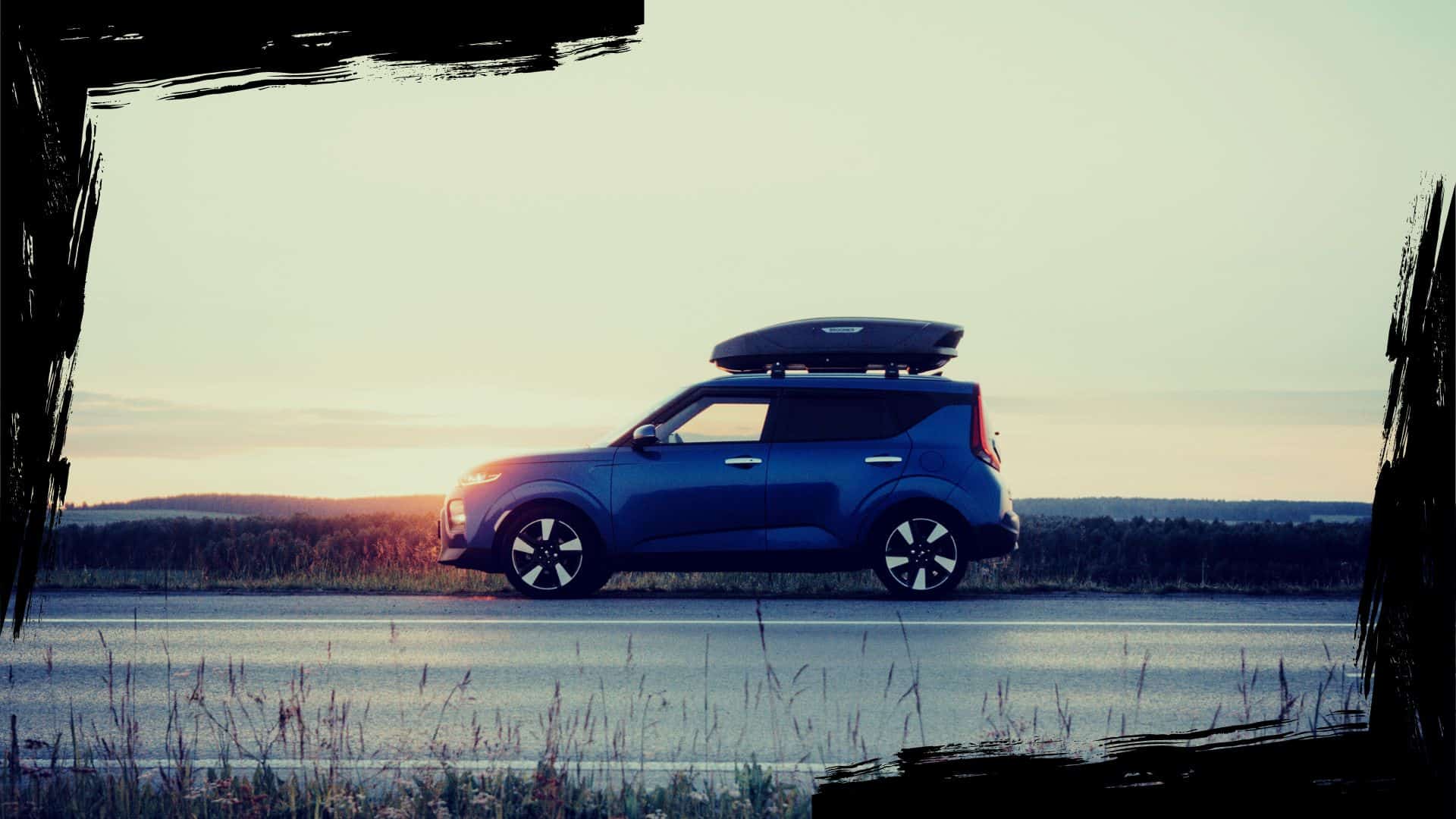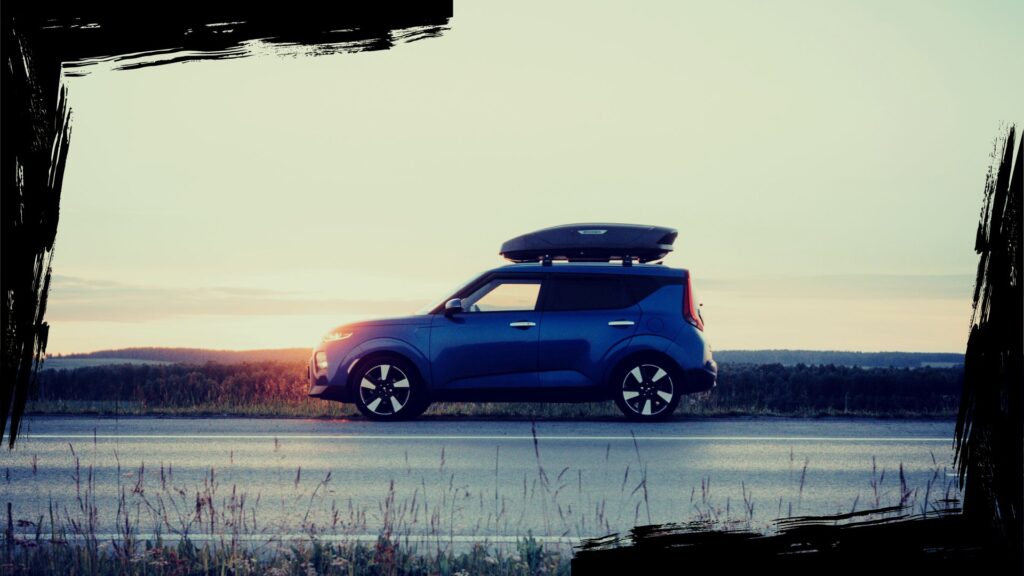 It depends on your situation, and there is no regular answer to the concern. The best rooftop cargo carrier is the most suitable carrier you can use on top of your car to haul your favorite gear like skis, golf clubs, luggage bags, camping equipment, tools, snowboards, and other outdoor belongings.
Before buying a rooftop cargo carrier, you need to check if the specific rooftop cargo carrier works with or without rooftop crossbars. If you are new to the cargo management system, you can be confused about rooftop crossbars and roof rails. We recommend you read this content to understand the relationship between roof racks, roof rails, and crossbars. Most sturdy hardshell roof boxes attach to horizontal crossbars on car roofs, and most soft roof bags don't work with roof racks or rails. As a result, we need to introduce the most popular three types of rooftop cargo carriers to draw a clear map for your later decisions.
Main Types of Rooftop Cargo Carriers
Cargo Boxes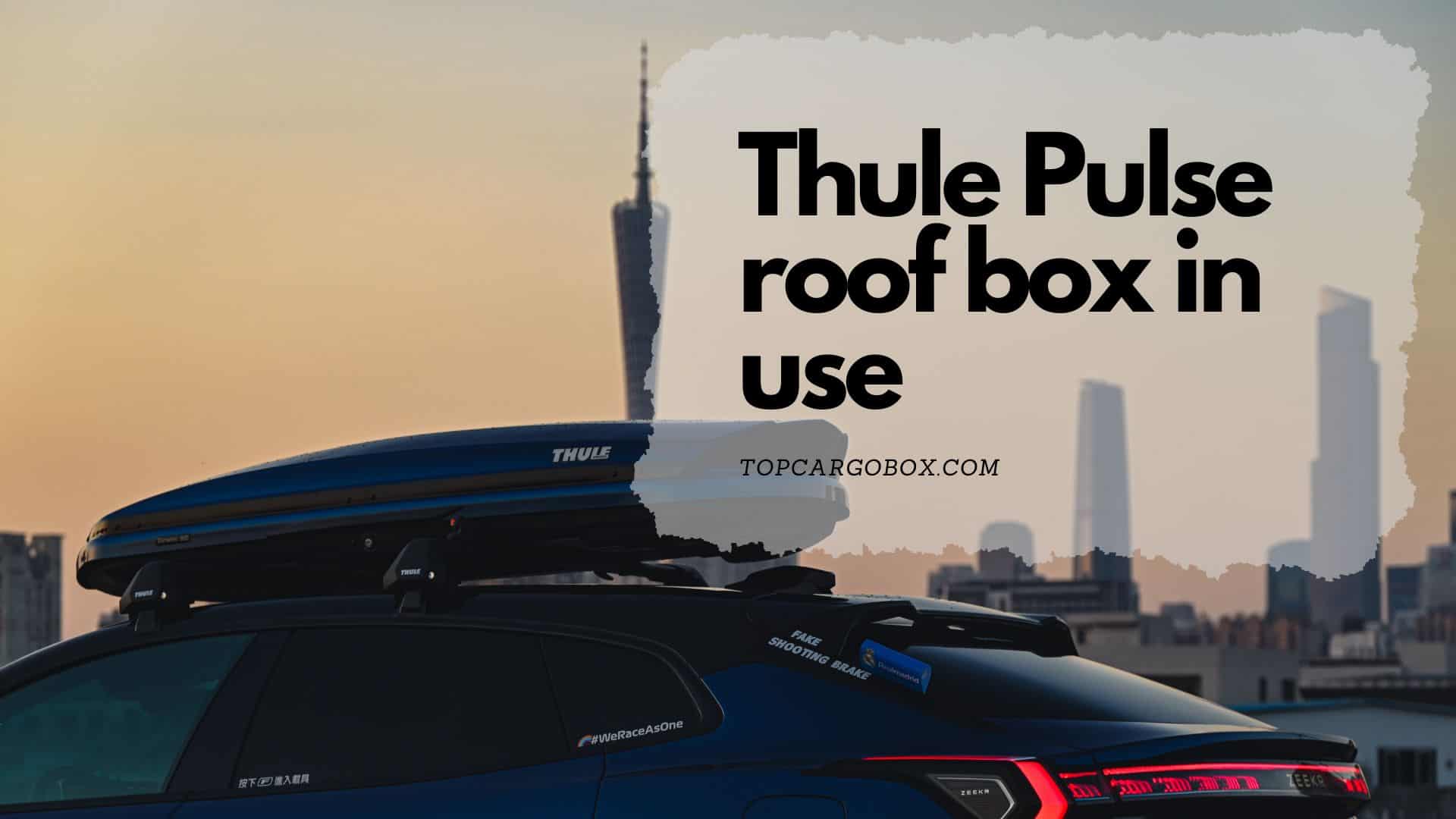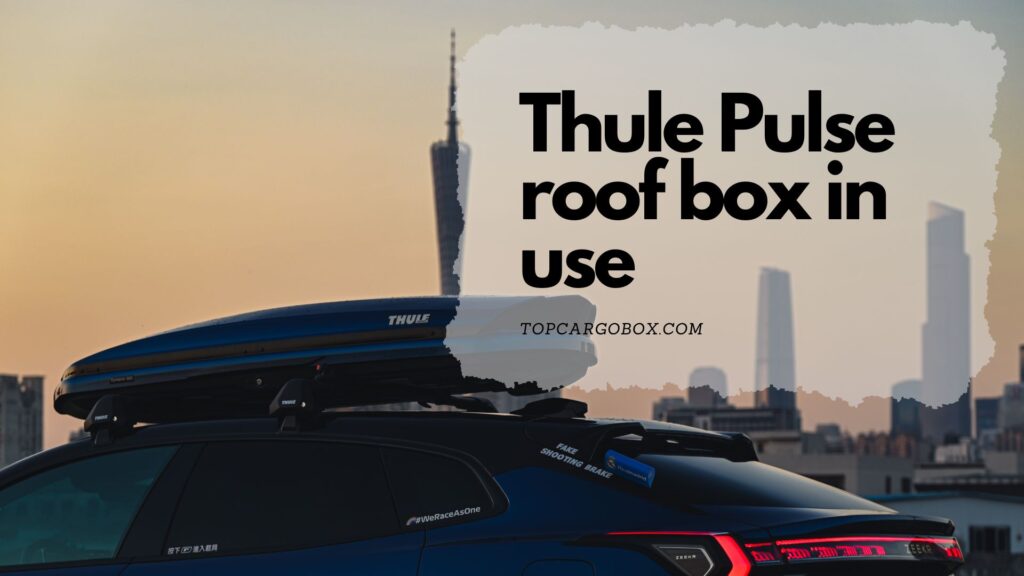 You can find many hardshell rooftop cargo boxes on the market from different brands with various dimensions and features. Yakima and Thule are two leading brands in the industry, but do you know the differences between these two brands?
Most hardshell roof boxes are made of ABS plastics, so they are ultra-light to reduce the overall weight after loading stuff in order to maximize the loading capacity within the car's roof loading limit. Every vehicle has a roof loading limit, and you should ensure the total weight of your belongings is always less than the car roof limit. For example, you can read this article to find VOLVO models' car roof loading limit.
Rooftop Cargo boxes are the most secure options compared to cargo baskets and bags because roof boxes have locks and protective lids. These waterproof cargo boxes can cover your items on the roads in extreme weather conditions and keep your stuff clean and dry. It is why car roof boxes are so popular in recent years.
Cargo boxes are typically made of ABS plastics and are designed to load things that require protection. They are strong and durable, making them ideal for transporting heavy or valuable items. However, they are also more expensive than baskets and can be difficult to load and unload. However, you can refer to an article to find some accessories that help you to improve the accessibility of any rooftop cargo carrier.
We have a list of the available rooftop cargo boxes for people who need high-quality, sturdy, waterproof, aerodynamic, and durable roof-mounted roof boxes for their road trips.
Cargo Baskets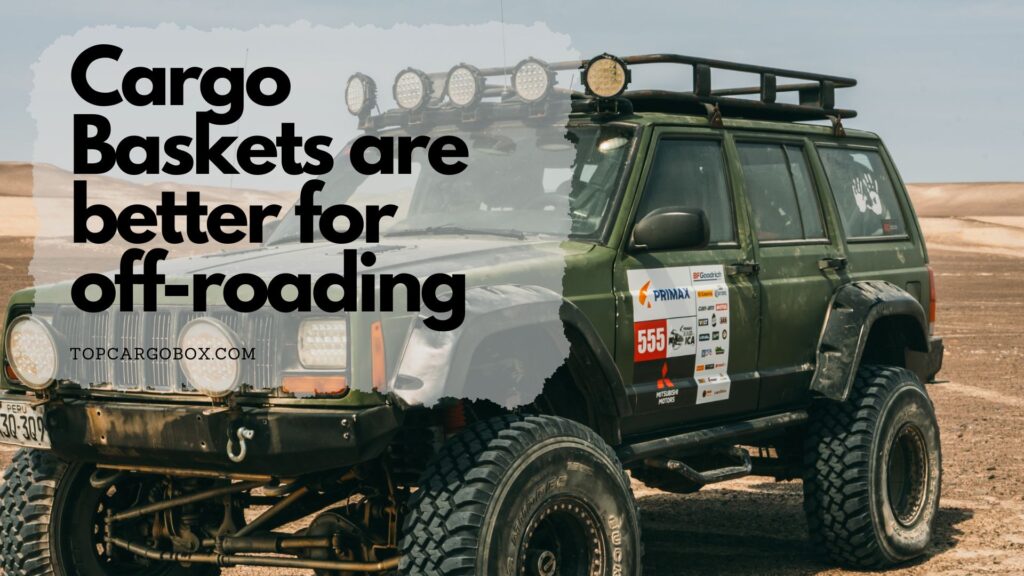 Rooftop Cargo Baskets are platforms you can use to hold multiple carriers (a cargo box + several ski carriers) to combine a versatile cargo system to deliver different items, and cargo baskets work without lids and protection. Although you can apply a set of cargo nets on a basket to tighten things down to the bottom, you cannot stop elements from getting in touch with your stuff on the roads. Consequently, most outdoor enthusiasts choose cargo baskets to deliver something big, high, and waterproof.
Baskets, on the other hand, are made of less sturdy materials like steel or aluminum. They are not meant to be stacked and are not as strong as cargo boxes. However, they are much cheaper and easier to load and unload. Baskets are also more versatile, as they can be used to transport a variety of items. We have an article about comparing cargo boxes and baskets in detail.
If you need more information about using and installing rooftop cargo baskets, you can follow a list to find a compatible one that you can mount on the roof racks to deliver bulked items.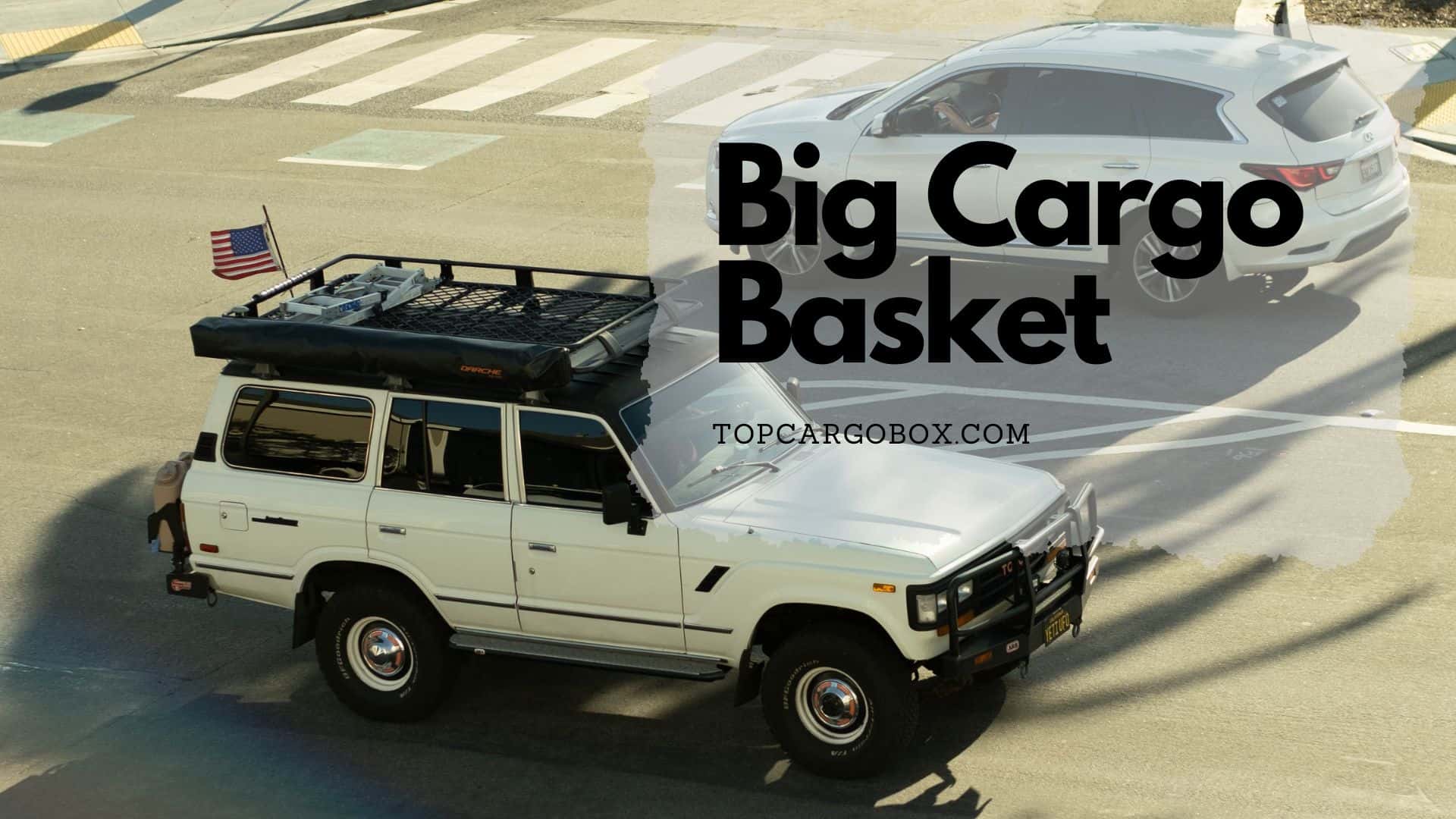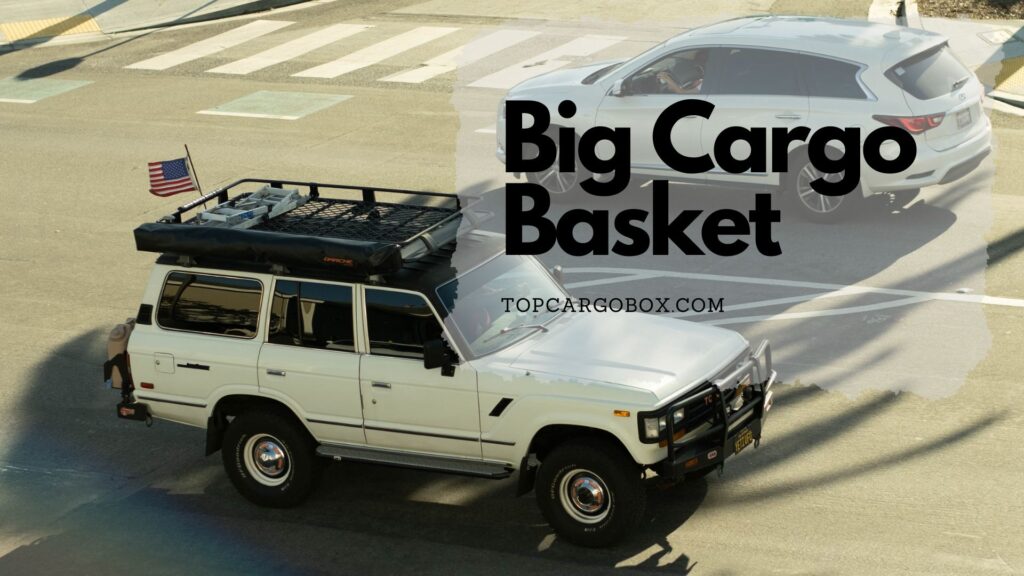 Cargo Bags
Cargo bags are soft and foldable, so we recommend you prepare one in the car trunk for an unexpected situation. Soft roof bags can work with or without roof racks, but you can attach these bags to the car frames with hooks and straps.
Most cargo bags are waterproof, but most zipper systems cannot guarantee their waterproof attribute and may wet your items during rainy days. Most manufacturers add a protective flap over the zipper system, but leaking is always a headache problem for these bags.
You can use a soft roof bag for a temporary period of time or on good weather days, and a soft cargo bag is definitely not for long-term use. You can find more differences between roof bags and cargo boxes in another article.
We recommend some high-quality roof bags for your consideration, and roof bags are the most affordable option compared to boxes and baskets.
In Conclusion
If you are here to find the best rooftop cargo carrier, you are on the right boat. In this article, you can read through the words above to compare three main categories of cargo carriers and make a decision depending on your own situation. The best means the most suitable options, not specific ones. You should follow your lifestyle to look for the most compatible rooftop cargo carrier for your outdoor needs.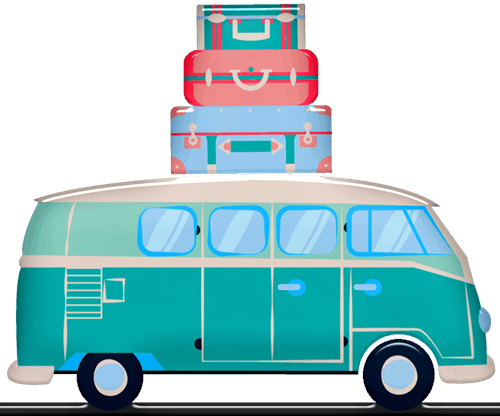 Our team is creating outdoor-gear relevant articles with passion. If our articles can help you to find the correct solutions for your questions, we will be happy about that. In the content creation process, we usually collect accurate and useful information online or offline to compile our content in an organized way. Consequently, we can guarantee that you can discover some expected answers to your questions. We appreciate your time on our site.
We are reader-supported. We get commissions for purchases made through links in this post, As an Amazon Associate we earn from qualifying purchases.