Last Updated on August 5, 2022
You have a car roof box at home, and you have used it for years. Now, you want to sell it for some reasons. How to sell a used car roof box? There are many marketplaces you can use to sell it. In this article, we will list all the places you can go to list your cargo box for sale with steps. If you have no idea to dispose a used cargo box, you can follow this guide to find some methods.
Before selling your roof box, you have to clean it and make it in good condition with all the accessories. If you don't know how to clean a used cargo box, you can find solutions in another post. If your used roof box has damage or scratches on it, you can follow a guide to fix it before showing it to potential buyers. If you do all of this, you can increase the value of your used roof box. If you don't want to refurbish it yourself, you can hire some professionals for the job.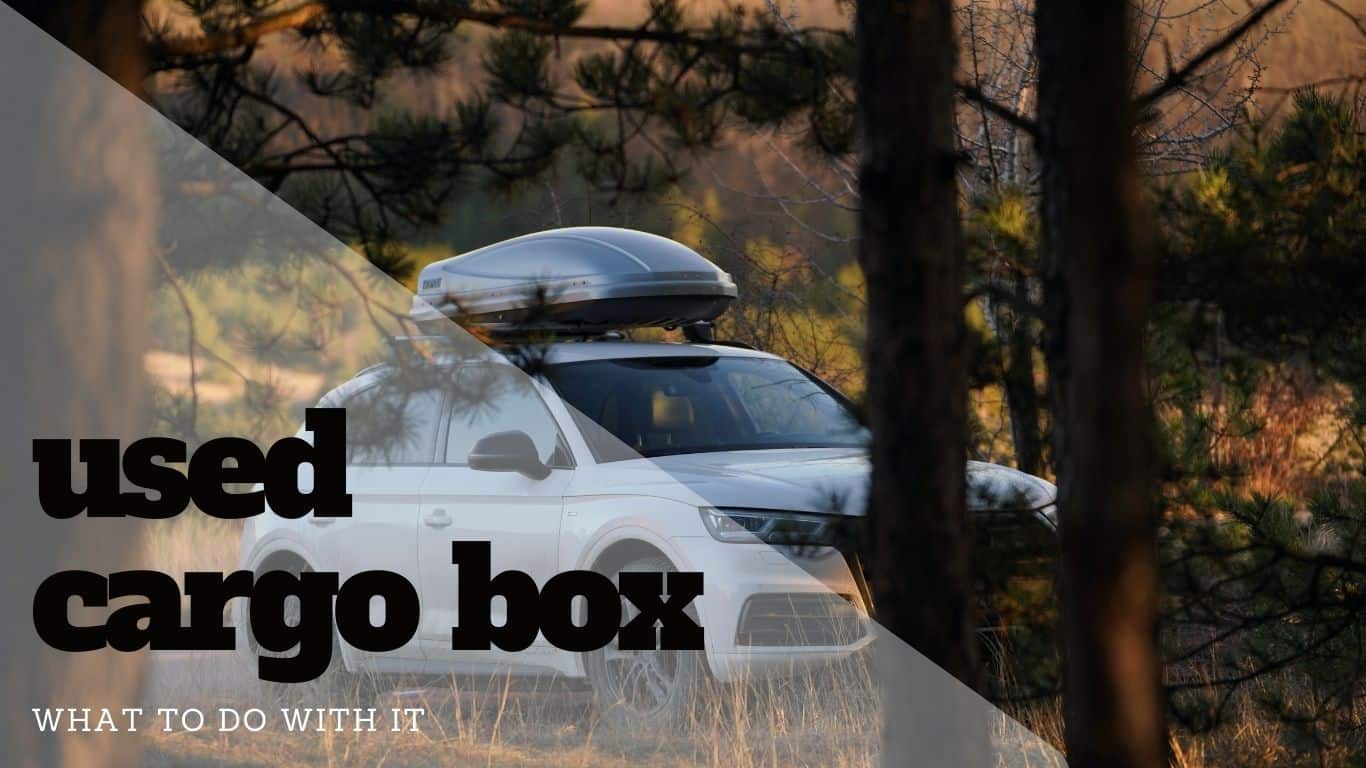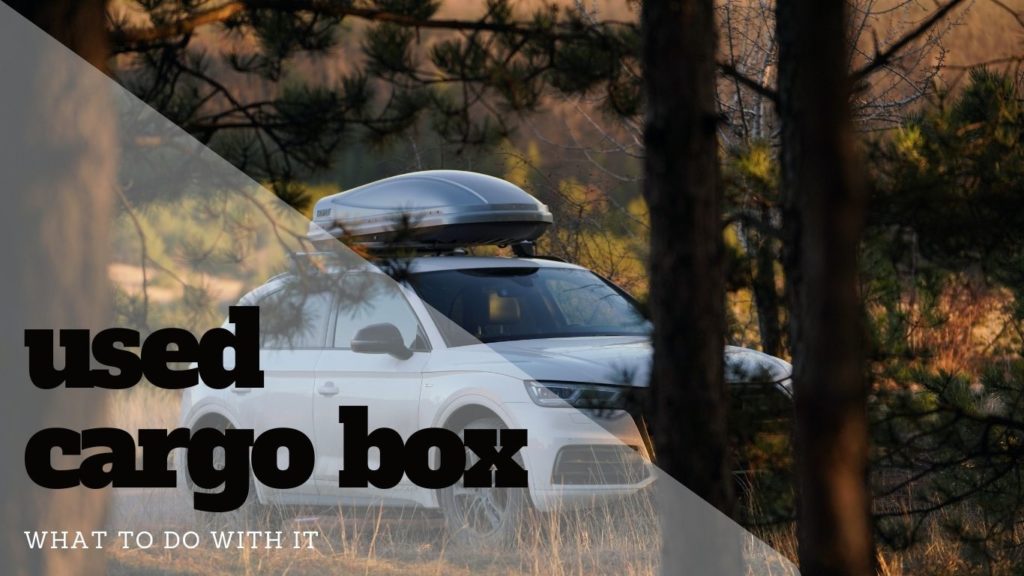 How to use Facebook to sell your used roof box?
Facebook marketplace is a good place to start. It is the first place that you can go to for selling your cargo box. The Facebook marketplace has large daily local traffic, so you can sell something faster than other online markets. You can follow the points below to get started:
Take some high-quality photos of your cargo boxes from different angles and make sure these pictures are clear and showing points. You better take photos of all accessories that you have for the roof box. Don't use low-quality photos to make your potential buyers confused with the conditions of your car roof box.
Write a description of your cargo box, including its condition, dimensions, and any other relevant information. If your cargo box has compatible crossbars that come with it, you should sell them with the box, not separately. You can prepare documents and manuals for buyers to get a clear understanding of your items for sale.
Set a price for your roof box. If you want to sell it quickly, you should tell people that the price is negotiable. Don't tag your cargo box so expensive because buyers are looking for something cheaper than products on the markets.
Post your roof box for sale on Facebook Marketplace. A well-written item description is better than a couple of words.
Sit back and wait for someone to purchase your cargo box! It takes time, please be patient. Make sure your cellphone can receive phone calls during the time of selling your used roof box.
How to use classified sites to sell your used roof box?
If you have a used roof box that you no longer need, you may be wondering how to sell it. Classified sites can be a great way to sell your used roof box, as they provide a platform for buyers and sellers to connect.
Before you list your used roof box on a classified site, there are a few things you should do to prepare. First, take some photos of the roof box so potential buyers can see what it looks like. Next, write a brief description of the cargo box, including its condition, size, and any other relevant information. Finally, set a price for the cargo box that you are willing to accept.
Once you have prepared your used roof box for sale, you can start searching for classified sites that allow you to list items for sale. Some popular classified sites include Craigslist, eBay, and Amazon.
There are a few things to keep in mind when using classified sites to sell your used roof box. First, make sure you take clear, well-lit photos of the roof box so potential buyers can see what they're getting. Secondly, Be sure to list all of the specs and features of the roof box in your ad, so buyers know exactly what they're getting. Finally, provide a reasonable price for the cargo box based on its condition and age. With these tips in mind, you should be able to sell your used cargo box quickly and easily.
You can use Photoshop or Word to make a paper flyer and print many copies with all the information about your cargo box. You can paste these flyers on the posting board in your neighborhoods to attract people who need a cargo box for outdoor needs. Find some posting ad templates on Google…
Local Garage Sale
You can sell your used cargo box every weekend in the garage, but you can wait a long time and sell less money if you decide to use Garage Sell as an option to deal with your used roof box. But before you can have a successful garage sale, you need to do some planning and preparation.
Gather your items: Go through your home and gather items that you no longer need or use. You can also ask family and friends if they have any items they would like to get rid of.
Sort your items: Once you have all of your items, sort them into different categories. This will make it easier to price and display them.
Set up your sale: Choose a date and location for your sale, and start advertising. You can use flyers, posters, or social media to let people know about your sale.
Price your items : Most garage sales have a variety of items for sale, so you will need to price each item individually. Be sure to clearly mark the prices so it is easy for customers to see.
Have fun: This is your chance to get rid of some clutter and make a little extra money. So enjoy yourself and have fun!
Relationship Building
If you have a close friend, and you want to increase the relationship with him/her. You can give the used cargo box to the person. It can enhance the relationship between you, and you may get something else in return, but not money. Your friend may invite you to a dinner, a holiday trip, or a golf vacation. Both of you may enjoy the consequences of offering and returning. This is a good option if you don't need money in a rash.
Donation
You can give your used cargo box to the charity for donation. It won't bring you anything but rewards on the spirit level. There are many benefits of donation, both for the donor and for the recipient. Donating can help increase social awareness and can promote a feeling of goodwill. It can also be a way to show your support for a cause you care about.
Donating can also have a positive impact on your health. Studies have shown that giving to others can help reduce stress and anxiety, and can even lead to a longer life. So if you're looking for a way to give back and improve your own well-being, a donation is a great option.
Recycling
When you're finished with your car roof box, don't just throw it away! Recycling your used car roof box is a great way to help reduce environmental waste. Here's how you can recycle your used car roof box:
Contact your local recycling center to see if they accept car roof boxes. Most manufacturers use recyclable materials to build cargo boxes.
If your local recycling center does not accept car roof boxes, check with your city or county to see if there is a special recycling program for them.
If there is not a special recycling program for car roof boxes, you can recycle them through a general recycling program.
Once you have recycled your car roof box, be sure to dispose of any remaining parts, such as the straps or mounting hardware.
Finally, consider donating your car roof box to the charity. Someone else may need one.
In conclusion
In this article, you can find options that you can use to sell your used cargo box. After researching the topic, it is clear that there are a few options for dealing with a used car roof box. One is to sell it on websites such as eBay or Craigslist. Another is to recycle it at a local recycling center. And finally, some companies will take back the roof box and give you a discount on a new one. Thanks for reading and feel free to comment or like this article if it was helpful.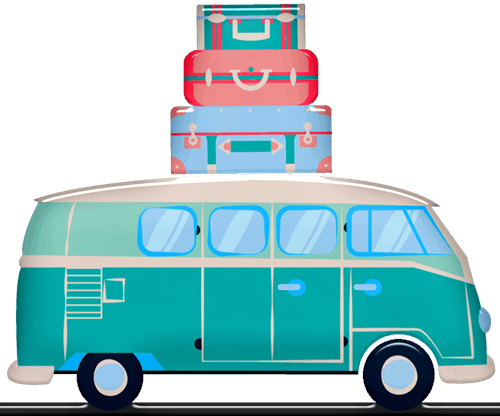 Our team is creating outdoor-gear relevant articles with passion. If our articles can help you to find the correct solutions for your questions, we will be happy about that. In the content creation process, we usually collect accurate and useful information online or offline to compile our content in an organized way. Consequently, we can guarantee that you can discover some expected answers to your questions. We appreciate your time on our site.
We are reader-supported. We get commissions for purchases made through links in this post, As an Amazon Associate we earn from qualifying purchases.