Last Updated on February 1, 2023
This article is for people who have Subaru Crosstreks and want to use bike racks to carry bikes on their compact SUVs for bike hiking or other outdoor adventures. Your Subaru Crosstrek is a spacious SUV with five seats in the cabin, and it offers 20.8 cubic feet of trunk space for carrying what you want to bring on the roads. If you fold the rear seats down, you can get extra 34.5 cubic feet of room for storage. Thus, you can have 55.3 cubic feet of inner storage room in your Crosstrek for carrying luggage or gear.
Your Crosstrek has an all-wheel drive feature with 152 – 182 horsepower to make it easy to control in outdoor circumstances. Many people use their Crosstrek for outdoor events like camping, skiing, hiking, cycling, outdoor training, road trips, hunting, and golfing. You can tow up to 1500 pounds of weight at the rear of your Crosstrek, but you need to have a compatible trailer hitch to use hitch-mounted cargo carriers.
Additionally, if you want to carry things above the car roof, you have to know that you cannot load more than 150 lbs of weight. This number is the active or dynamic roof loading limit that tells you the maximum weight your Crosstrek's roof can hold in motion. When utilizing the car roof to carry things, you have to understand the roof loading limit; as a result, we recommend you read through an article that provides hints about the relationship between active limit and static limit.
After learning these numbers, you can start to think about adding bike racks to your Crosstrek. We can find three types of car bike racks on the market, and we show some compatible ones for your consideration in different categories: roof-mounted, hitch-mounted, and trunk-mounted.
Car bike carriers are not universally fitting on all car models and all types of bikes, so you need to pay attention when choosing one for your needs.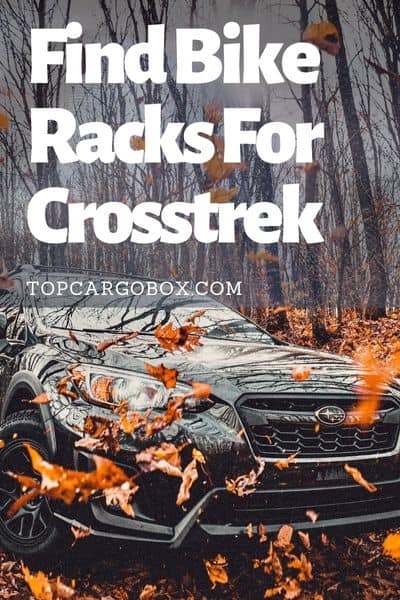 Quick-Pick List Of 4 Bike Racks For Subaru Crosstrek
---
---
---
---
Detail of 4 Bike Racks For Subaru Crosstrek
Hollywood Racks Sport Rider 2 Inch Bike Rack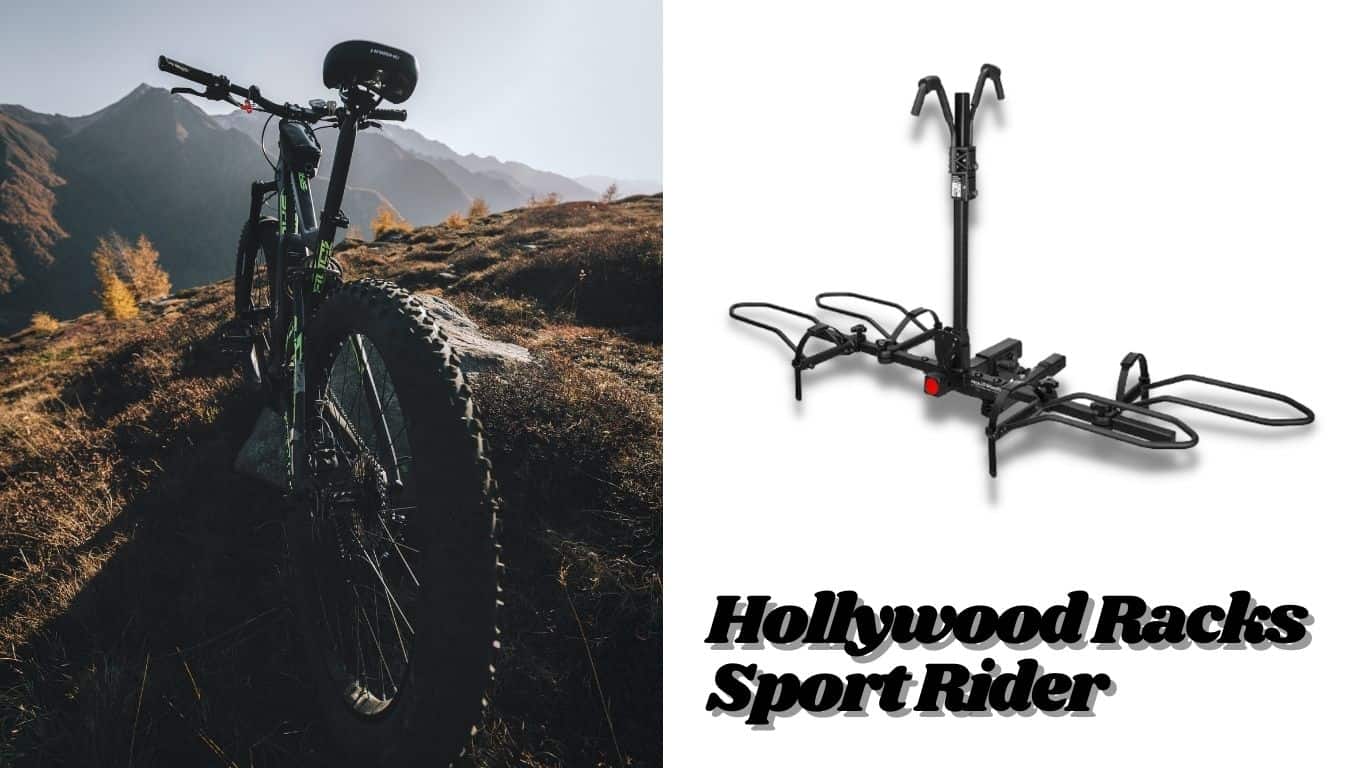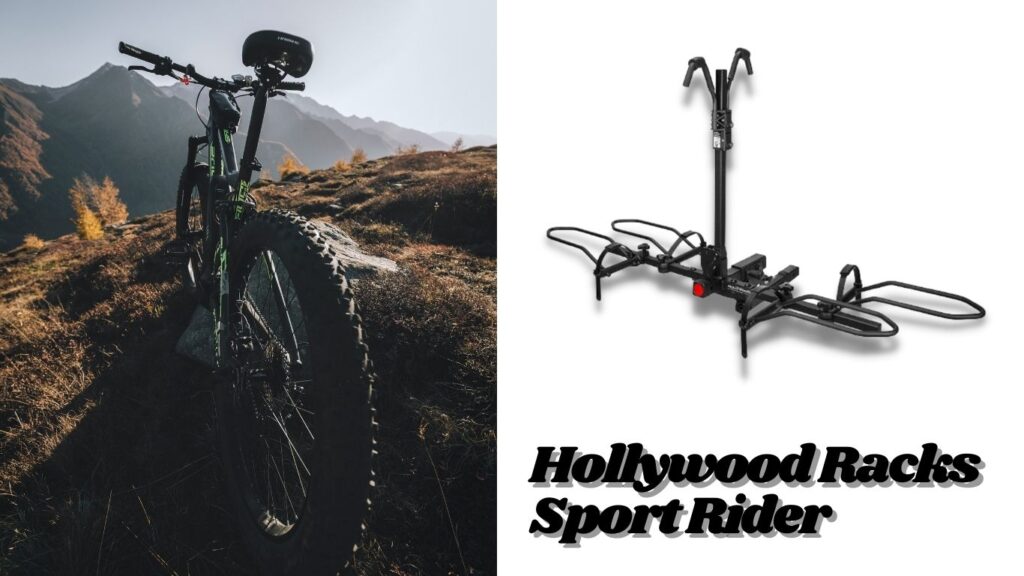 It is a hitch-mounted bike carrier that connects to the hitch receiver at the rear of your Crosstrek. Does your Crosstrek have a trailer hitch? Hitch receivers are equipped at the back of vehicles to haul trailers or other hitch-mounted cargo carriers. The Hollywood bike rack works with a 2-inch receiver head, so you must ensure that your Crosstrek has one.
The Hollywood Racks bike carriers can transport 2 bikes at a time, and each should be less than 80 pounds. You can load almost all types of bicycles (women's, mountain, road, hybrid, fat, and electric bikes) on the Hollywood bike carriers, but the bike's tire should be less or equal to 5 inches. The Hollywood Racks offers hitch-tightening components to prevent swaying or wobbling when the bike carrier is in motion. You can follow a guide to find more solutions to the swaying issues (most hitch-mounted bike racks have the problem).
The rack weighs 56 lbs / 25.4 kg, so it is easy to handle when installing it to the hitch receiver. You don't need a tool to assemble the Hollywood Sport Rider rack, and you can finish the assembly in minutes without a tool. The Hollywood bicycle carrier is made of alloy steel and plastic, which makes it waterproof, light, durable, and rugged. The Hollywood Racks offers a limited lifetime warranty on the rack, so you can contact the manufacturer to solve issues that cause unhappy user experiences.
The rack has a folding feature that allows customers to fold the carrier when it is not in use, and you can save space at the back of your car for easy parking. Otherwise, you can tilt it down about 35 degrees when it is fully loaded with bikes for easy accessibility to the hatchback or trunk.
You must ensure your bikes' wheelbases (the length between the two axles on two bike wheels) are less or equal to 60 inches; otherwise, you cannot use the Hollywood Racks bike rack.
What we like about it:
Its tire seats are compatible with most bike tires up to 50 inches, and the straps used to grip the bike tires are long and firm. The tilting-down feature allows the users to use the hatchback while the bike rack is in use with bikes on it. The folding-up feature saves space behind the trunk, so your Crosstrek is not that long when you don't use the bike rack.
What we don't like:
The hitch pin in the package is not that rugged, so you can change it to enhance the connection for better enjoyment.
---
Thule Passage 3 Bike Trunk-Mounted Rack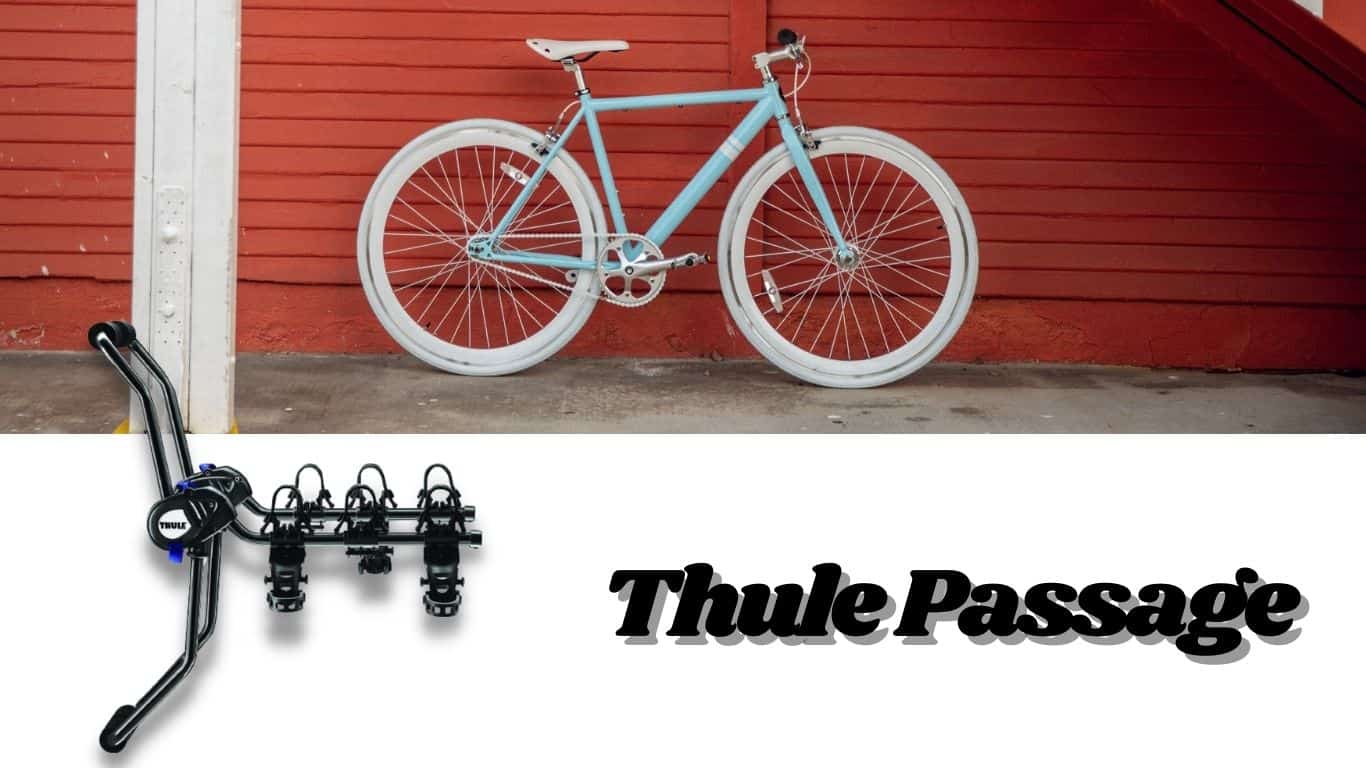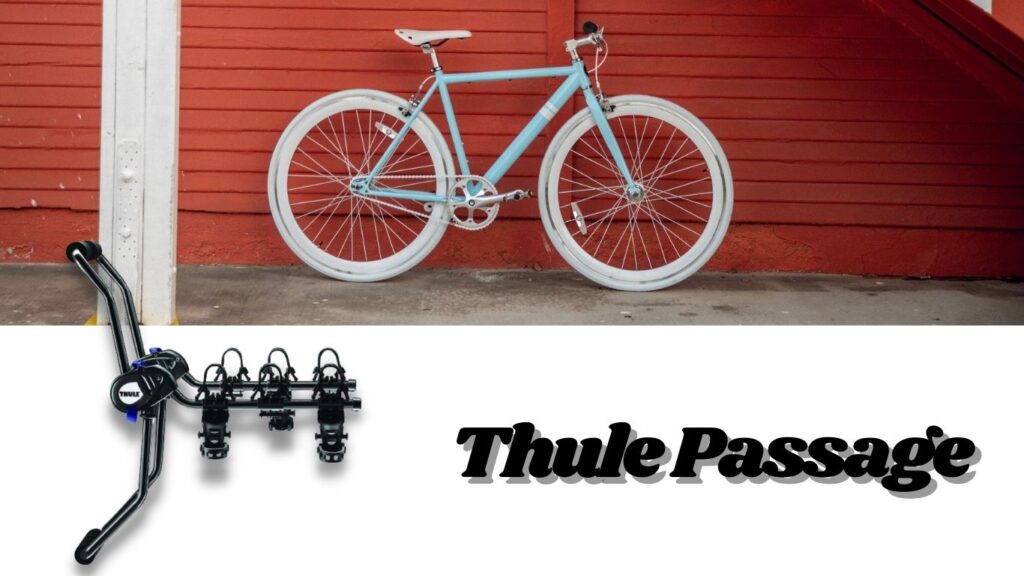 It is another option you can use to transport bicycles, but it does not require a hitch receiver on your Crosstrek. Both hitch-mounted and trunk-mounted bike carriers have their benefits and disadvantages, so you can refer to an article to learn more and compare them in detail.
Thule Passage 3 trunk bike carrier can hold up to 3 bikes, and its loading capacity is up to 105 pounds; as a result, each one should be less or equal to 35 lbs. Your Subaru Crosstrek has 1500 pounds of towing capacity, so the weight of three bikes is a piece of cake.
The Thule Passage bike rack weighs 10.8 lbs, so you can lift it in one hand and fold it up to keep it in the trunk. It has 6 high-quality straps for attaching the rack to the hatchback, and these rugged straps are adjustable for different car models. When mounting a trunk-mounted bike rack, you should not bend the hooks on its straps; otherwise, the attachment can be unreliable, especially when the car is in motion.
Thule adds rubber pads on the Passage bike rack to prevent damage to both your car and bikes, and you can find these pads on both rack arms and feet. Although the soft rubber pads offer protection to your car and bikes, you can add more soft materials to the touching points between the bike rack and your vehicle to prevent scratches or abrasions on your car's print.
Thule Passage bike carrier has two supporting arms, and the length between the centers of the two supporting arms is 14 inches. Thule offers a complete installation guide for users, and you can find more tips and become more confident by reading through the PDF below.
Installation Guide From Thule (PDF File)
When using trunk-mounted bike racks, you should be careful when mounting one to your car. You must check the attachment and the tightening before driving to the highways. Although trunk-mounted bike carriers are cheap than other types, you may need extra attention to ensure that everything is secure.
---
Thule ProRide XT Rooftop Bike Rack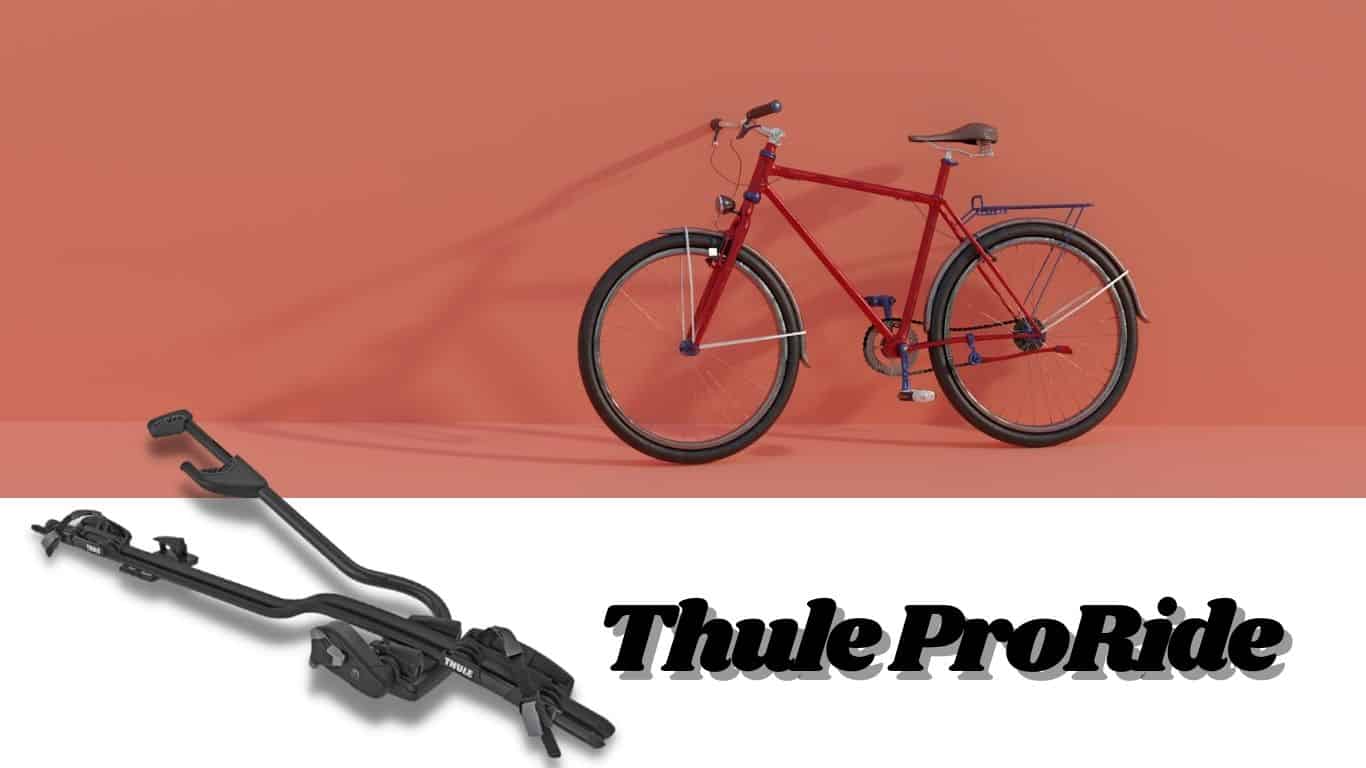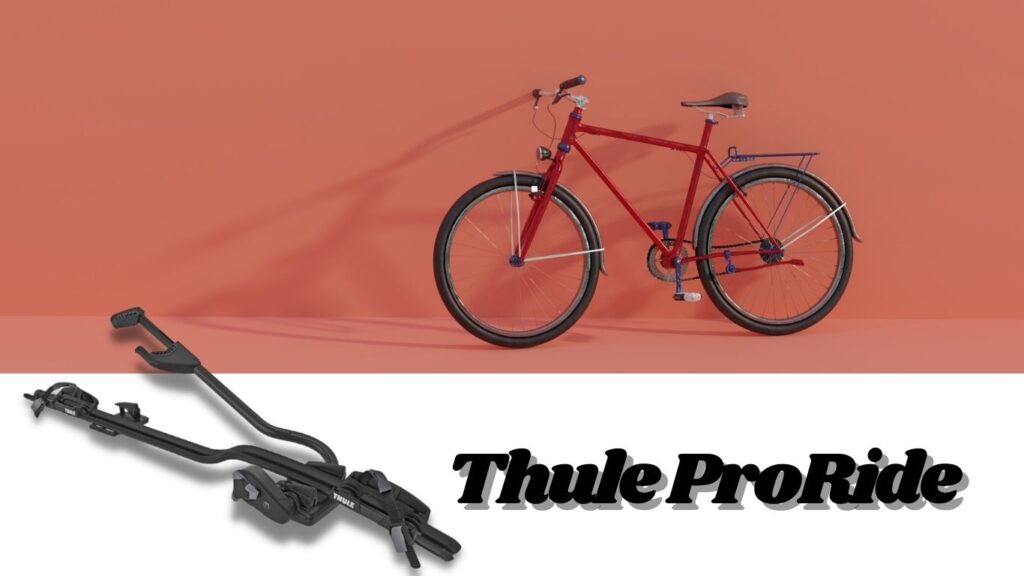 It is another bike rack that mounts on top of your Crosstrek, but roof-mounted bike carriers are not for heavy bikes like electric bikes. These heavy bicycles are heavy, so you cannot lift them and put them on the roof racks.
Before getting a rooftop bike rack, you must have roof racks on your Crosstrek. What are roof racks? How to use roof racks? You can find answers in an article with examples.
When using roof-mounted bike racks, you should strictly obey the rule of roof loading limit and never overload the roof of your Crosstrek.
If your Subaru Crosstrek has crossbars (two horizontal bars), you can use the Thule ProRide XT as a holder to carry one bike on the roads (without disassembling the bike's front wheel). If you have multiple bicycles, you can purchase several ProRide XT to transport them at once (within the roof loading limit). When loading weight on the car roof, you should evenly distribute the weight and keep it in balance on the car roof.
Related: How much weight can you load on a car roof?
Thule ProRide XT is compatible with most roof racks: round, square, aero, and factory racks, but you better double-check the compatibility with the car dealer before getting one. ProRide XT can hold 1 bike with wheels between 20 to 29 inches in size, and the bike should be less or equal to 44 pounds. You must ensure your bike's wheelbase (the distance between the centers on two bike wheels) is under 47.25 inches. The rack weighs 9.9 pounds because of the ultra-light aluminum materials.
You can utilize T-tracks to lock the rack on crossbars, and it is possible to adjust the rack's position from one side to another without taking it off. When those mounting T-racks are properly in use, you can adjust the position of wheel seats for carrying bikes in different sizes based on wheelbase dimensions (maximum 47.25 inches).
When bike wheels accurately stand on two cradles, you can use a padded clamp to lock on the bike frame to prevent wobbling. The soft pads on the clamp can protect your bike from scratching when the rack is in motion. You can use a torque limiter to adjust the length of the clamp arm for fitting on bikes at different heights. The torque has a dial limit, so you won't over-twisting the torque and damage it. You can use a push-down button to set the clamp arm to the original length.
---
Thule TopRide Roof Bike Carrier (Fork-mounted)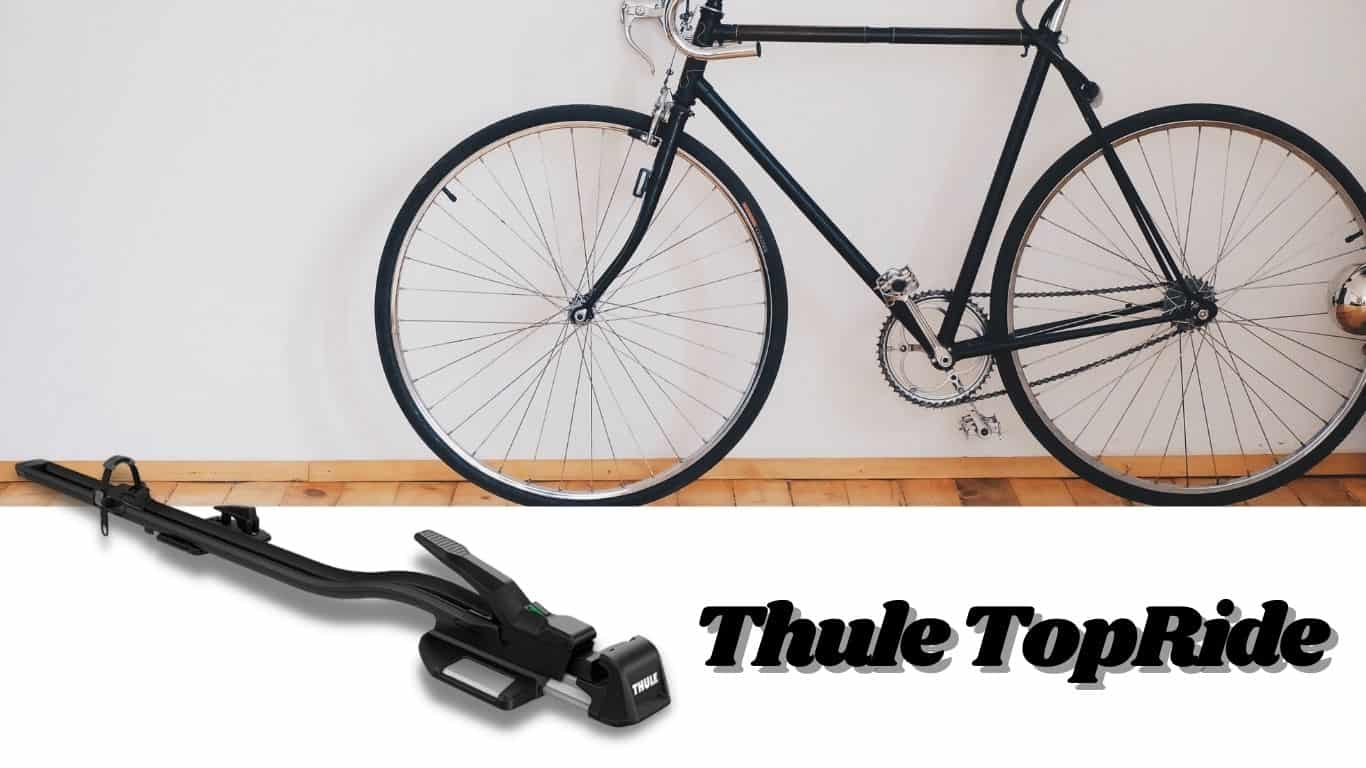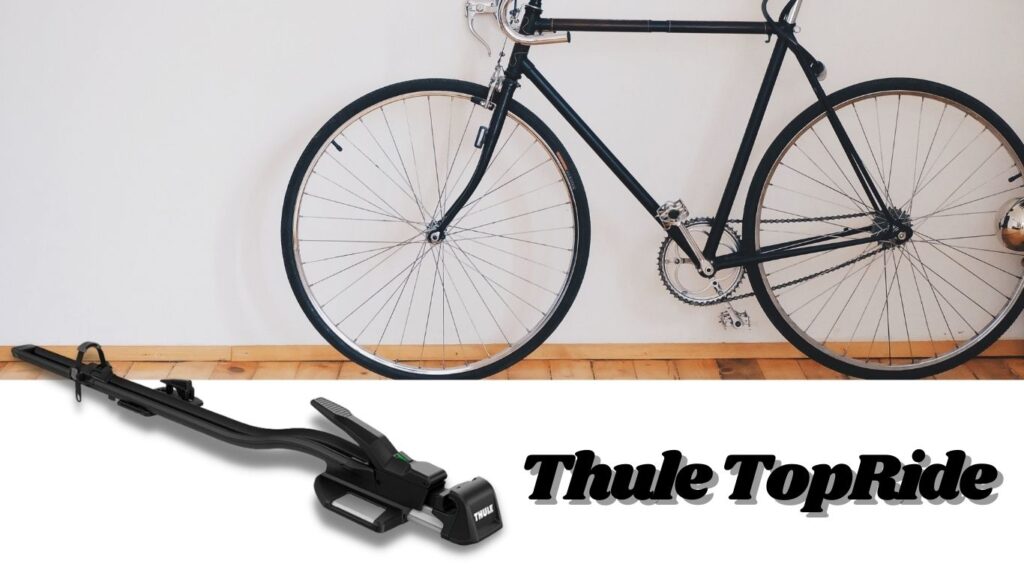 It is another roof-mounted bike rack for your Subaru Crosstrek. Its working theory is the same as the ProRide XT's, but the TopRide bike rack (fork-mounted) is compatible with thru-axle bicycles, which means the TopRide bike carrier connects to the front axle on a bike.
If your bike is not a thru-axle type, you cannot use the TopRide as a bicycle supporter on your Crosstrek.
The Thule TopRide works for bikes that meet the following conditions:
Tire width: up to 2.56 inches
Tire wheelbase: up to 48 inches
Loading limit: up to 37.5 pounds/ 1 bike
Total length: up to 54 inches
9mm fast-release skewer
12-15mm thru-axle
If your bicycle meets the above numbers, you can consider utilizing the TopRide as your bike carrier on your car. The TopRide works with most roof racks: aerodynamic, round, square, and factory crossbars. It is not a big problem when identifying a compatibility check, but it is almost the right thing to do before buying something for a car. You also can contact the local auto dealer for advice and recommendations.
What we like about it:
This fork-mounted bike rack can prevent the bike swaying problem and provide more security and stability, especially on highways. It is a good pick for off-road regions: gravel areas or mountain territories. When connecting the front bike fork to the rack, you can find a green indicator that tells you the connection is secure in position. The adjustable back wheel seat allows you to move the cradle for fitting on different wheelbases (the length between two axles on two wheels) up to 54 inches.
What we don't like:
We must prepare a bag or something else in the car trunk to temporarily store the front wheel after riding on mad roads. It costs too much for what it offers. It does not work on many bikes, which are not in the kind of thru-axle.
---
Can you use a rooftop cargo box on Subaru Crosstrek?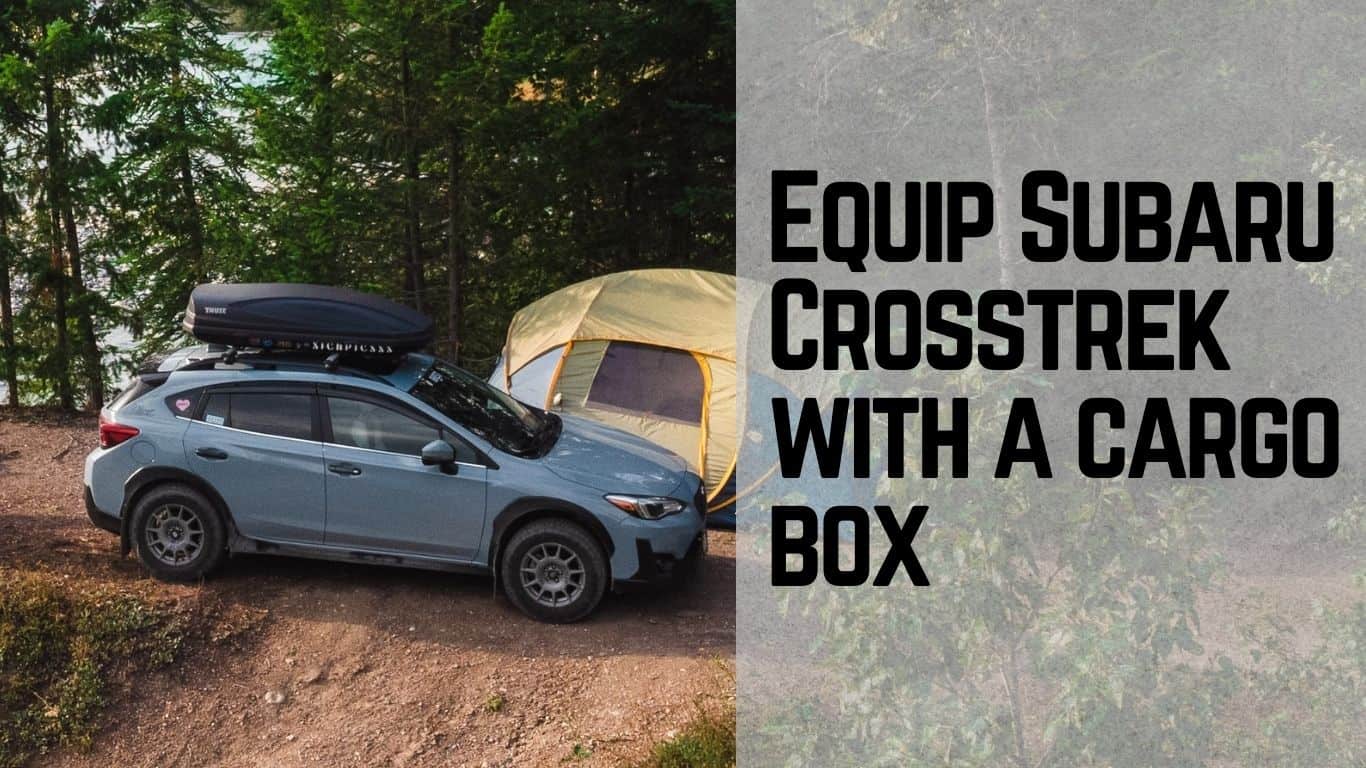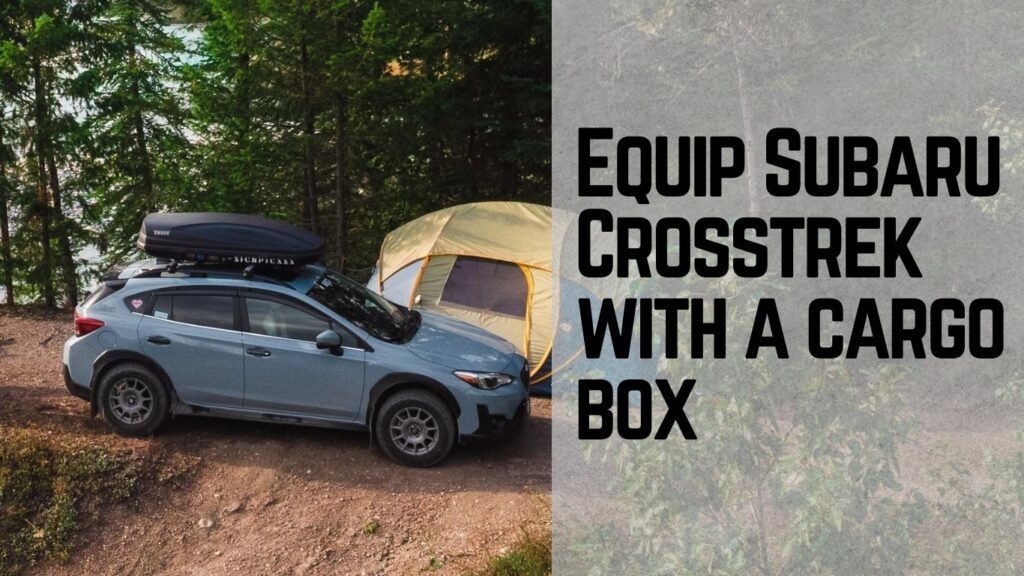 Yes, you can. You can find a narrow-design cargo box to use with a bike rack on top of your Crosstrek. However, the car roof loading limit is never changed, so you must follow and obey to ensure safety while utilizing the car roof for loading jobs. We confidently recommend a list of the most suitable cargo boxes, which you can mount on the Subaru Crosstrek for loading extra luggage or gear between your favorite bike-hiking places.
Conclusion
We list several car bike racks for your Subaru Crosstrek. You can compare these options to decide which type is the most suitable gear for your situation. If you have electric bikes, we strongly recommend a list of bike racks that you can use to transport heavy E-bikes.
After buying a car bike rack, whatever the type is, you should know the correct ways to use a carwash service with bike racks; additionally, you must learn some tips or tricks about fixing the bike swaying issues. If you have concerns about installing car bike carriers, you can follow a guide that generally introduces the process of mounting all types of bike carriers to a car.
A car bike carrier can last very long with proper maintenance, so you should prepare some knowledge about cleaning and keeping used bike racks in better condition.
We prepared some popular questions and advice for common concerns about car bike racks, so you can refer to the FAQ page to find information that may help.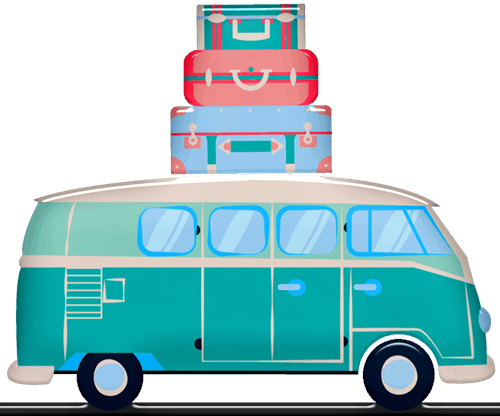 Our team is creating outdoor-gear relevant articles with passion. If our articles can help you to find the correct solutions for your questions, we will be happy about that. In the content creation process, we usually collect accurate and useful information online or offline to compile our content in an organized way. Consequently, we can guarantee that you can discover some expected answers to your questions. We appreciate your time on our site.
We are reader-supported. We get commissions for purchases made through links in this post, As an Amazon Associate we earn from qualifying purchases.