Last Updated on February 1, 2023
Is it possible to load a bicycle (with bike racks) on a car without occupying the cabin or trunk? The short answer is yes. If you want to bike-hiking somewhere far from home, you must find a way to safely carry bikes on top or at the back of your vehicle. By doing so, you can leave the interior room for friends or travel essentials.
When loading a bike into a car trunk, you have to disassemble it into pieces for space saving. After riding for hours in the mountain area, you also need to load these dirty pieces in the trunk; consequently, most outdoor enthusiasts do not like the way to carry bikes in the inner space of their cars. Additionally, a car's inside room is limited, so you cannot invite more friends or bring enough belongings when bikes are in the trunk or on the backseats.
Nowadays, more and more people wish to utilize bike racks to transport their bicycles on the car roof or behind the hatchback. Whatever car you drive, you can find a compatible bike carrier for the job. After using car bike racks, you can securely and conveniently load bikes and invite more friends or bring more road-needed luggage for future bike-hiking journeys.
Number of bikes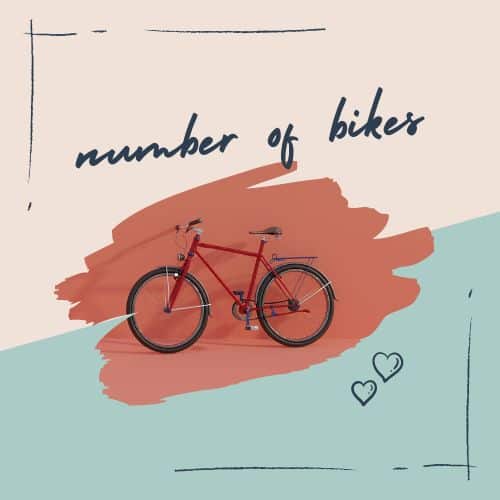 If you want to transport multiple bikes at once, it is impossible to load them in the car trunk or on the backseats because your car does not have enough space for your bicycles. You can use bike racks to make that possible to deliver up to 4 bicycles, even more, on the car roof or behind the hitch receiver.
However, not all bike racks can handle the job, so you should carefully read the product introduction to ensure the carrier's loading capacity meets your situation. If you decide to utilize the car roof for the carrying job, you should pay attention to the roof loading limit.
We recommend hitch-mounted bike carriers for people who wish to load more than 3 bikes because of their stability, security, and reliability. Each car's towing capacity is much bigger than the roof loading limit, so heavier stuff should go to the back. You must consult the local auto dealer to find a compatible hitch receiver and make it correctly installed at the rear of your vehicle. Hitch receivers have different sizes, so you should ensure the chosen bike rack can work on a specific hitch head.
What is your car?
Bike racks are not universally fitting on all vehicles, but they are specific to each car model, especially hitch-mounted ones. Consequently, you should always consult the car dealer to evaluate a compatibility check before making a purchase on bike racks. Most hitch racks work on a 1.25 or 2 inches hitch head.
Roof-mounted bike carriers connect to the roof racks or crossbars, so your car must have installed roof racks. Most roof-mounted bike racks only carry one bicycle, so you may need to purchase 4 rooftop bike carriers to combine a platform for holding 4 bikes at once.
Convenience
If you don't use bike racks for the job, you need to disassemble bikes every time before driving out for bike hiking journeys. You must prepare a plastic cover to protect your vehicle's interior from the dirty element. After loading bikes, your car's inner space is almost fully-occupied; however, you still have several bags and many road essentials waiting on the floor. You find some corners to cram those items into your car. Finally, you only have two spare seats left for your travel companions. It is a common trouble for most outdoor enthusiasts, so you need bike racks to free up space.
If you load bikes on a hitch-mounted bike carrier and haul other belongings in a rooftop cargo box, you can free up the entire interior space of the vehicle and invite more friends to go with you.
Safety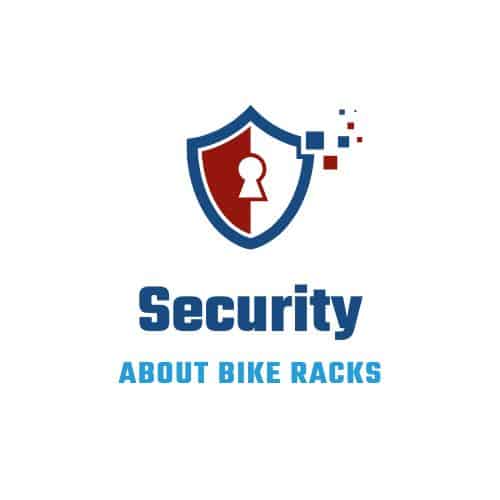 Not all bike racks have integrated locks, so you may need to prepare some chain locks for added security when you are away from your car. Installation is critical to safety, so you should carefully follow the instruction and earnestly perform the installation. You can follow this guide to find more opinions about "is it safe to use a bike rack?".
Most bike racks (all types) have swinging problems when they are in motion with bikes on, so you may require to use some tactics to solve the issue to prevent damage to your properties.
After adding bike racks to your vehicle, you cannot drive through an automatic carwash service without taking off the bike carriers because of potential hazards. If you persist in doing so, it is possible to damage your bike carriers and the carwash machine. You can refer to a guide to find more information about "can you carwash with bike racks?".
Types of Bike Racks
Do you know how many types of bike racks we have on the market? You can refer to an article on our site to discover the most popular types of bike carriers that you can use on different car models for a variety of sizes of bicycles.
Do you really need bike racks on your car?
How many times do you often go bike hiking? If you ride bikes at a high frequency (2 to 3 times a week), you should consider buying bike racks to make your outdoor life more convenient and enjoyable. However, if you ride once a month, you do not need bike racks. Consequently, it is a personal question for everyone, and the answer depends on the frequency of going out for a bike hiking journey.
Advantages:
Easy to use (simple installation process without tools evolved)
Make your bike hiking holidays more enjoyable.
Discover more riding places
Carry more bikes in different types
Get rid of the dirty in your car after riding
keep your bikes safe when you are away from the vehicle
No need to disassemble bikes
Cons:
Compatibility check required for specific car models
Expensive (trunk-mounted bike racks are cheaper)
Require added chain locks to increase the security
Require proper solution to keep the bike racks in good condition when they are not in use
Cost more gas and increase the mileage
Produce wind noise (roof-mounted)
Change your driving habit (avoid sharp turning, rapid braking, and overspeeding)
Conclusion
After reading through this content, you can discover common reasons why people need bike racks for their cars. Hitch-mounted and trunk-mounted bike carriers are popular, but do you know the differences between these two types? You can follow the link to find information on this topic.
If you still have concerns and questions about using bike racks on your car, you can visit the FAQ page to learn from others on different relevant topics.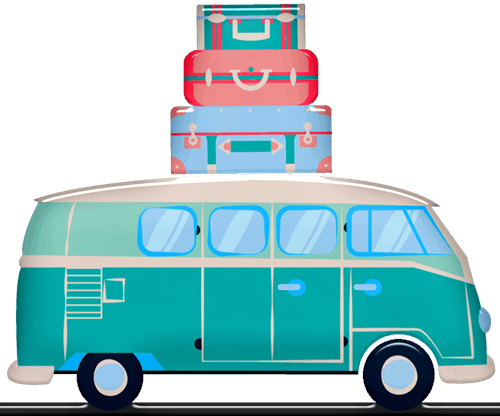 Our team is creating outdoor-gear relevant articles with passion. If our articles can help you to find the correct solutions for your questions, we will be happy about that. In the content creation process, we usually collect accurate and useful information online or offline to compile our content in an organized way. Consequently, we can guarantee that you can discover some expected answers to your questions. We appreciate your time on our site.
We are reader-supported. We get commissions for purchases made through links in this post, As an Amazon Associate we earn from qualifying purchases.